Thursday, January 19th, 2023 10:31am
By Sam Laskaris
Local Journalism Initiative Reporter
Windspeaker.com

Pro lacrosse players to wear Every Child Matters jerseys
All 15 National Lacrosse League (NLL) franchises are gearing up for their latest Every Child Matters campaign.
Squads in the pro league will participate in the awareness-raising initiative. For a three-week period, starting Jan. 23 and running until Feb. 12, all NLL players will wear a specially designed Every Child Matters warmup shirt during one of their games.
They will also have decals with an Every Child Matters logo on their helmets. They'll continue to sport those decals for the remainder of the season.
NLL commissioner Brett Frood is pleased to see league-wide involvement on the campaign to bring more attention to Indigenous issues and culture. This is the second year of the NLL's Every Child Matters campaign.
"Our continued work with Indigenous athletes and communities is a major priority for the National Lacrosse League, and the Every Child Matters education process and activations are key components of that platform," Frood said.
"This program presents an opportunity to facilitate meaningful conversations about the atrocities perpetrated by the residential and boarding school systems, continue the journey toward reconciliation, and honour survivors and their families."
NLL fans will also have an opportunity to purchase Every Child Matters T-shirts through the league's online stores, NLLstore.ca and NLLShop.com
Proceeds from the shirt sales will be donated to the Gord Downie & Chanie Wenjack Fund in Canada and the National Native American Boarding School Healing Coalition in the U.S.
The NLL includes five Canadian franchises. They are Toronto Rock, Halifax Thunderbirds, Calgary Roughnecks, Saskatchewan Rush and Vancouver Warriors.
Loutitt captures gold medal at World Cup event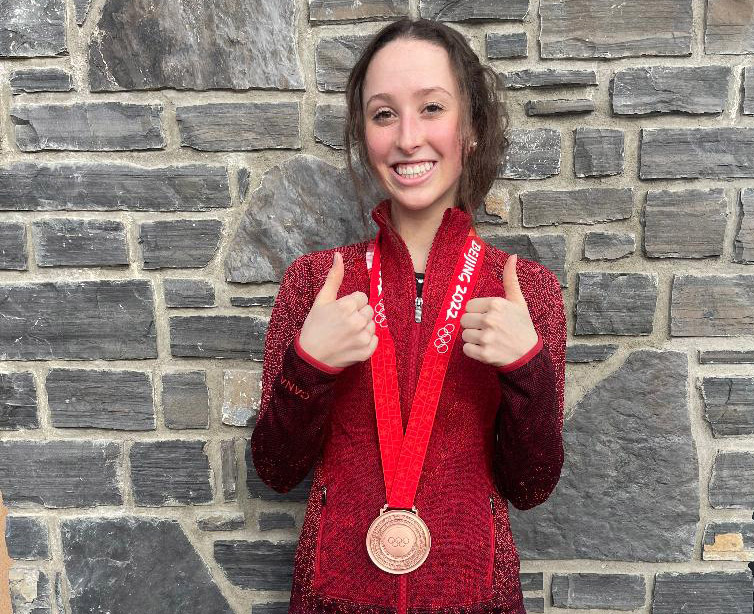 Ale Loutitt has once again jumped into the record books.
Loutitt, who has roots with the Nihtat Gwich'in in Inuvik, became the first Canadian woman to win a gold medal at a World Cup ski jumping competition.
Loutitt's golden performance came on Jan. 13 in Zao, Japan.
"It feels totally surreal," Loutitt said. "It was the best feeling to see the one next to my name."
A pair of Canadian men had previously won gold medals at World Cup ski jumping meets. They were Steve Collins in 1980 and Horst Bulau in 1983.
Loutitt, who is now 19, made history last February. She was a member of the Canadian entry that exceeded expectations and won a bronze medal in the mixed team ski jumping competition at the Beijing Olympics in China. Our story from Feb. 15, 2022 here.
Loutitt just missed out on a medal twice, placing fourth, at two other World Cup events this season.
Loutitt was able to finish atop the podium in Zao with jumps of 98.5 metres and 95 metres, respectively.
Montour stars on Panthers' blueline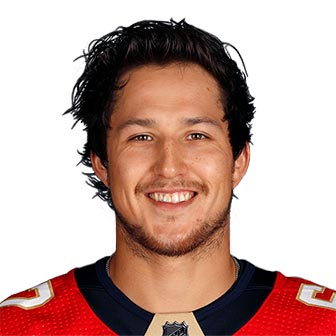 Brandon Montour is in the midst of a career year with the National Hockey League's Florida Panthers.
In his first 44 games this season, Montour, a member of Six Nations of the Grand River in Ontario, has already equaled the 37 points he had in 81 contests with the Panthers last season.
Montour, a 28-year-old defenceman, is in his eighth full pro season. Besides the Panthers, he's also had NHL stints with the Anaheim Ducks and Buffalo Sabres.
Montour has 36 regular season matches remaining to add to his point total this season. Florida's next outing is Thursday, Jan. 19, on the road against the Montreal Canadiens.
Babstock to compete in all-star contest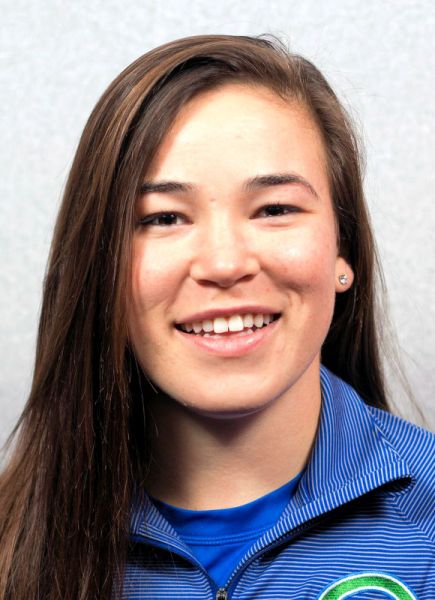 Kelly Babstock will return to her home province as an all-star.
Babstock, a member of Wiikwemkoong Unceded Territory on Manitoulin Island in Ontario, has been selected to take part in this year's Premier Hockey Federation all-star contest.
The contest, featuring players from the seven clubs that comprise the women's pro circuit, will be staged Jan. 29 at Toronto's Mattamy Athletic Centre (formerly Maple Leaf Gardens).
The all-star showcase will have the league's top players split into three squads; Team Canada, Team USA and Team World.
Babstock, a member of the New Jersey-based Metropolitan Riveters, will suit up for the Canadian entry.
The three participating squads will play two shortened round-robin games each. The top two finishers from those outings will then square off in a championship final.
Babstock has earned 11 points (five goals, six assists) in her first 14 contests with the Riveters this season.
Babstock, who is 30, is in her third season with the Riveters. She previously spent three seasons in the league, formerly known as the National Women's Hockey League, with the Connecticut Whale and one year with the Buffalo Beauts.
For Babstock this will mark her third appearance in the league's all-star game.
Local Journalism Initiative Reporters are supported by a financial contribution made by the Government of Canada.