Tuesday, April 4th, 2023 5:38pm
By Shari Narine
Local Journalism Initiative Reporter
Windspeaker.com

Chiefs in assembly have fully endorsed a revised Final Settlement Agreement (FSA) on individual compensation to First Nations children, youth and families who Canada discriminated against in its approaches to First Nations child and family services and Jordan's Principle.
The value of the agreement now sits at more than $23.3 billion for the approximately 300,000 children, parents and caregivers.
If there are no complications, those eligible for compensation of $40,000 plus interest could be getting that money by early 2024, said Manitoba Regional Chief Cindy Woodhouse at the Assembly of First Nations special chiefs assembly this morning in Ottawa.
The FSA adds $3.34 billion to the agreement that had initially been reached by the Assembly of First Nations (AFN) and the federal government early in 2022.
However, that initial agreement was turned down by the Canadian Human Rights Tribunal (CHRT) last October. The CHRT said the agreement did not meet all the points it had laid out in its order to Canada.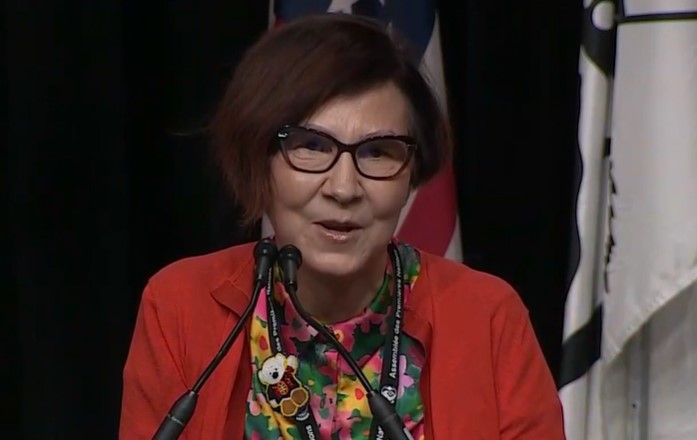 Cindy Blackstock, executive director with First Nations Child and Family Caring Society, brought the discrimination complaint with the AFN to the CHRT. Blackstock was also opposed to that initial 2022 agreement and echoed CHRT's concerns.
The agreement did not include two groups identified by the CHRT: children and youth in placements that were not funded by Indigenous Services Canada (ISC) and the estates of deceased parents.
Even though the Caring Society had partnered with the AFN in 2007 to file the human rights complaint against the federal government, which got the ball rolling on the settlement agreement, Blackstock was not part of the negotiations between the AFN and Canada on its settlement.
Chiefs at last December's special assembly passed a resolution agreeing with the CHRT that compensation needed to be paid out to all impacted survivors and victims.
"I am really pleased to be able to return to you and to thank you for your direction… that said we are not going to leave any children behind in this compensation deal," Blackstock told chiefs this morning.
The additional $3.34 billion will be allocated, in part, with $520 million to the children who were in placements not funded by ISC, along with $702 million for their parents and grandparents.
An additional $477 million is available to compensate parents who had multiple children removed. Parental estates are now allotted $56 million, which will be paid out to surviving children. The FSA also includes an additional $1 billion which will account for interest on the $40,000 per person compensation. Jordan's Principle sees an additional $90 million in support for post-majority youth.
With approval from the chiefs, Woodstock said the revised FSA would go to the CHRT hopefully within a month's time. Once the CHRT had endorsed the agreement, it will go to the federal court in late spring or early summer. She said the claims process would begin in late 2023 or early 2024 and "funds will start to flow shortly thereafter."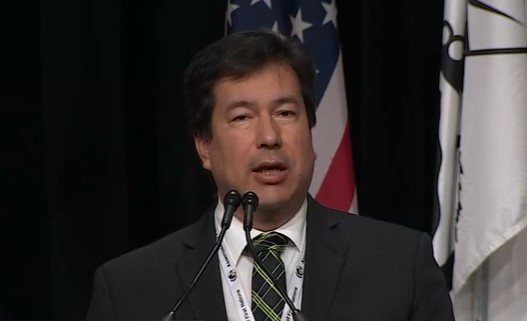 AFN legal counsel Stuart Wuttke said the $23.3 billion compensation did not include legal fees for lawyers as Canada will be picking up those costs. Canada is also covering the cost of "navigators" who will be available throughout the 20-year life of the agreement to help claimants address concerns and work through the application process.
He added that the original agreement also provided supports, such as financial literacy, allowing claimants to speak with financial managers to get direction on investing their funds.
Wuttke said that children who were still minors would have their $40,000 compensation placed in trust. A trustee had not yet been appointed. When children reached the age of majority, they would receive their money along with the interest.
The second component of the agreement is the long-term reform. The federal government has committed $19.08 billion to be paid out over five years.
Canada's mandate to negotiate the particulars of the FSA expired March 31, 2023.
The long-term reform agreement will be separated from the larger FSA, said Wuttke, as the Caring Society and AFN develop a joint proposal to move forward on the long-term reform.
The federal government has provided a "soft commitment" to continue to meet informally on long-term reform as they await the required Cabinet approval for an extension, said Wuttke.
Right now, said Blackstock, Canada has committed funding for long term reform for five years. But what happens in the sixth year? she asked.
"We have to deliver on long-term reform and we are going to get that right…There's a plan ahead and we're going to achieve it and we're going to get there because our kids are worth it," said Blackstock.
The emergency draft resolution supporting the revised final settlement agreement also called for Prime Minister Justin Trudeau to deliver a "formal and meaningful apology to the Representative Plaintiffs and the survivors of Canada's discrimination and those who have passed away."
Never miss a Windspeaker article. Subscribe Today to our new Windspeaker Newsletter!
Local Journalism Initiative Reporters are supported by a financial contribution made by the Government of Canada.