Tuesday, May 16th, 2023 11:28am
Summary
"The stories were done just interacting with the kids, trying to get them to think about working on story structure, get them thinking about what is interesting in their own lives…" — director Barry Bilinsky
By Crystal St.Pierre
Local Journalism Initiative Reporter
Windspeaker.com

Kikino Kids, a short children's film by director Barry Bilinsky, will have viewers laughing.
It will stream from May 20 to May 26 as part of the imagineNATIVE Film and Media Arts Festival. It's presented as part of the Little Stars program.
Bilinsky worked with actress Tantoo Cardinal through her Tap Root Actors Academy in the Métis settlement of Kikino, Alta. Kikino Kids comes from the imagination of the youth there. The story is about two kids who fall in love.
Cardinal, an Indigenous actress whose work is world renowned and who is a star in numerous movies and television shows, wanted to share her knowledge by giving the youth of Kikino the opportunity to create through filmmaking, said Bilinsky.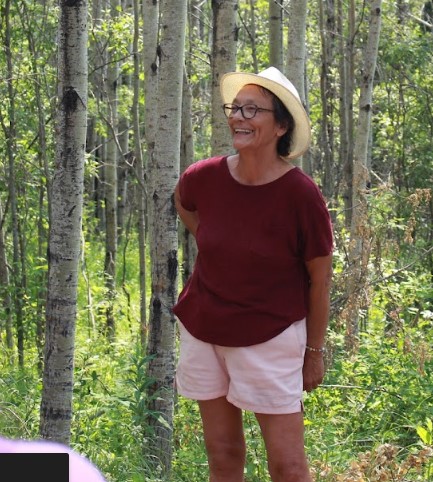 She spearheaded a partnership where the youth of Kikino, who were available during the summer months and enrolled at the community school, could participate in each step of the filmmaking process. They learned to develop scripts inspired either by their own imaginations or by their interpretations of traditional stories. They worked on every aspect of the process from lighting to the actual filming.
In 2021, its pilot year, the academy produced two short films, Kikino Kids and Obscheenies, which is based on Cree and Métis teachings.
"We had split into two smaller groups for our first year and we divided it by age. We ended up making two short films in our first year," Bilinsky explained.
While the younger children in the community worked on the love story, the older kids worked on the scary movie creation of Obscheenies. In 2022, two additional films were made titled Home and Whistling Woods.
"The stories were done just interacting with the kids, trying to get them to think about working on story structure, get them thinking about what is interesting in their own lives and how that could translate to film," said Bilinsky, who identifies as Cree, Métis and Ukrainian. "It was a bit more of a collective creation and then I ended up writing it into the film."
Kikino Kids shows how two children fall in love, decide to get married in the playground and be told by the community they can't marry because they are cousins.
"It is very much a community-orientated film. It's super cute, almost like a love story, like a rebellious little love story between these two younger children," said Kaitlynn Tomaselli, program manager for imagineNATIVE.
"It's fun," said Bilinsky about the project, but also especially gratifying to see the young people's confidence in themselves build.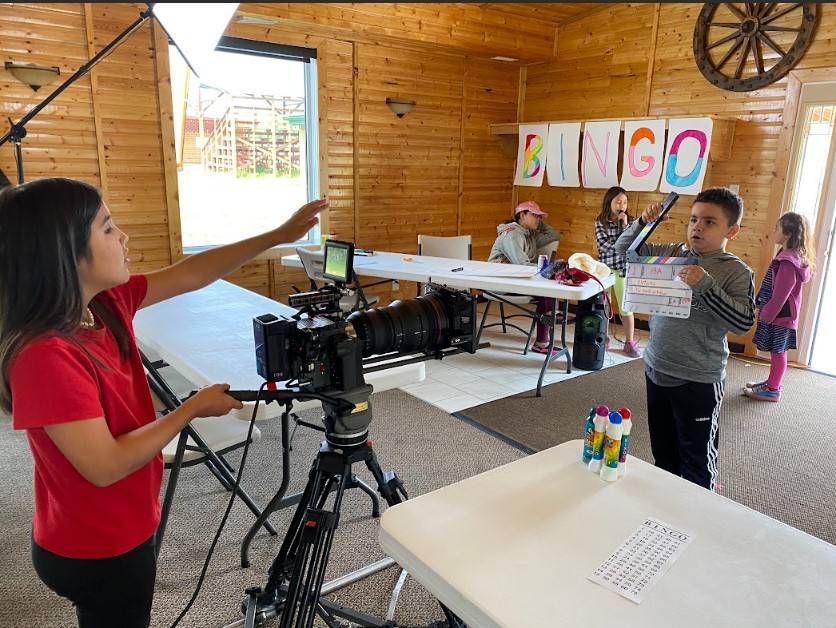 "It's really giving these youth some roots so that they can be confident," said Bilinsky. Once the films were completed, they premiered at a movie theatre.
"Our primary goal was to make sure the community was seeing them. So we premiered our shows out of St. Paul, which is the closest theatre that the kids could go to so they could see themselves on the big screen at a movie theatre that they would be familiar with."
Kikino Kids is also being screened virtually by the Harbourfront Centre's children's festival JUNIOR from May 20 to May 22. And it's free. It's part of a series of films called Finding the Spirit, which explores Indigenous youth identity, community and ancestors. The other films are MUJER ESPÍRITU (Spirit Woman) (Mexico), Məca (Canada), Sina ma Tinirau (USA) and Spirit Emulsion (Canada).
As part of that festival, Toronto Council Fire's All Nations Juniors, joined by First Fire Dance, will perform at 4 p.m. May 22.
All Nations Juniors is a First Nations powwow-style youth drum group made up of members from different nations and communities, including Dakota, Ojibwe, Chippewa and Cree. First Fire Dance mixes four dance styles—contemporary, break dancing, hip hop and traditional hoop dancing. 
The performance will be take place at the Stage in the Park. While JUNIOR is focused on audiences ages five to 12 years old, the drum and dance performance is suitable for all ages.
To get more information to stream Kikino Kids, go to Kikino Kids | imagineNATIVE Film + Media Arts Festival
Information about the Finding the Spirit film series can be found here: https://harbourfrontcentre.com/event/finding-the-spirit/