Friday, December 16th, 2022 1:08pm
Summary
"The TD Scholarship for Indigenous Peoples aims to help provide students from Indigenous communities with the financial freedom and stability to explore the benefit of a post-secondary education and work education." — Doris Bear, vice president of the Indigenous Banking Group
By Crystal St.Pierre
Local Journalism Initiative Reporter
Windspeaker.com

TD has announced a new scholarship program it is offering First Nations, Métis and Inuit students from across Canada.
TD Scholarship for Indigenous Peoples makes available 25 scholarships annually, each totalling a potential $60,000 with a disbursement of $15,000 each school year.
Recipients will receive $10,000 to be applied to tuition per year and the remaining $5,000 put towards living expenses. If a recipient's tuition is less than $10,000 each year, the remaining balance can be used for living expenses.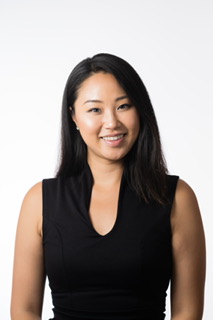 "As an organization, TD has a strong commitment to diversity and inclusion and we have an important role to play in helping to advance Truth and Reconciliation," said Moon Hur, who works in TD's digital department, and is a member of the bank's Indigenous Peoples Committee
The scholarship is a direct response to Call to Action #92 from the Truth and Reconciliation Commission's report on the legacy of residential schools. It calls, in part, for Indigenous people to have equitable access to job training and education opportunities.
"We have put an immense amount of work into working directly with people from the community to really understand the unique challenges and the barriers that they face in gaining post-secondary education," said Hur.
Since March 2022, the committee members have been working alongside AFOA Canada to research and develop the best way for TD to support Indigenous communities, the fastest growing population in Canada, said Hur.
"Through this committee, we lead and work on different programs and initiatives to support the community. With the TD Scholarship for Indigenous Peoples, we worked closely with AFOA Canada… to build a scholarship that really aimed to meet the unique needs of students from Indigenous communities."
Some of the barriers discovered through the research included pressure to prove identity, minimum GPA pressure, lengthy essay requirements, which often favour strong writers, and volunteering and community involvement pressure.
"It's important that students from Indigenous communities have equitable access to education," said Doris Bear, vice president of the Indigenous Banking Group, TD Bank Group.
"The TD Scholarship for Indigenous Peoples aims to help provide students from Indigenous communities with the financial freedom and stability to explore the benefit of a post-secondary education and work education. I am thrilled to see this program launch with the administrative support of AFOA Canada."
AFOA Canada is a not-for-profit association that helps Indigenous people "better manage and govern their communities and organizations through a focus on enhancing management, finance and governance practices and skills."
"One of the main things that we focused on through building this program is that we want to make this program open to as many students from the community as much as possible. So the criteria is actually regardless of your field of study," said Hur.
Applicants can be currently registered or have just applied to any post-secondary school and in any minimum two-year program of their choice.
In addition to the awarded scholarships, each recipient will have the opportunity to spend four months during the summer to work within the various departments housed at TD.
Hur said, within TD, individuals will have the opportunity to work with professionals within their field of choice in areas of business development, marketing, digital, communications, sales, event planning and much more.
The students will be placed in a practicum environment "best aligned to their aspirations to their career and professional aspirations" Hur said.
"Through the summer employment specifically, students will have the opportunity to build their network through mentorship and career development programs, while gaining real-life work experience and expanding their career opportunities in the future. Additionally, following completion of their post-secondary schooling, recipients will be considered for full-time employment at TD," Bear said.
For those interested in submitting an application to be a recipient of the scholarship, the deadline for submissions is Jan. 16, 2023 at 5 p.m. ET. For more information visit https://afoa.ca/td/ 
Local Journalism Initiative Reporters are supported by a financial contribution made by the Government of Canada