Friday, February 10th, 2023 11:36am
Summary
"What I'm seeing overwhelmingly is people saying, 'I thought that I knew about Indigenous histories and contemporary issues, but these courses have shown me that there's way more to it than I thought'." —Avery Letendre
By Rebecca Medel
Local Journalism Initiative Reporter
Windspeaker.com

The University of Alberta's Faculty of Native Studies is launching new online courses to educate the public on issues Indigenous peoples face.
Five self-directed continuing education micro-courses will be open to the public in online formats easy for anyone to access and understand.
"I would wager to say that many of the students that come to our courses maybe haven't had an Indigenous instructor or teacher in their lives," says Avery Letendre, Continuing Education and Online Project Manager with the U of A's Faculty of Native Studies.
"So it is really important for people to come under the teaching of these scholars. And I think that's a unique factor that we have to offer because we do have a very instrumental role in the discipline internationally."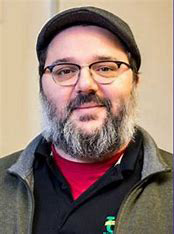 Indigenous Peoples and Canada begins Feb. 24. This six module micro-course, led by Dr. Paul Gareau, looks at historical and contemporary experiences of Indigenous peoples to understand the legacy of settler colonialism and affirm Indigenous self-determination. It was inspired by the popular 12-lesson Massive Open Online Course  Indigenous Canada.
"Since 2017, we have had 523,000 people that have signed up for that course internationally," Letendre says. "So that one has been really well received, but has also put us in a position where we're more well known because of that course, to now be able to offer more training to people who are professionals and who are lifelong learners."
Tackling Structural Racism begins its fourth cohort on Feb. 13. This micro-course presents ways to recognize and tackle issues related to structural racism in Canada and was created by a team led by Dr. Nykkie Lugosi-Schimpf, using Indigenous-led content, perspectives and experiences. It is grounded in the Truth and Reconciliation Commission's Calls to Action. 
"Four out of the five courses we've released now are new topics," Letendre says. "So people might have completed Indigenous Canada and they'd like to learn more about structural racism, for example. So the Tackling Structural Racism micro-course is giving them that opportunity to continue their learning."
Countering Stereotypes of Indigenous Peoples launches April 1. This features three separate courses, and is a micro-credential series led by Dr. Tasha Hubbard derived from an undergraduate class of the same name. The course strives to pull the rug from underneath colonial ideas of what it means to be Indigenous by exploring some of the most prevalent stereotypes of Indigenous people. 
"What's really exciting about the courses is we've been really attentive to designing them for the professional learner. So that means that you're not going to be writing papers. You're not going to be studying for exams," Letendre explains. "You're going to be taking on assessments and activities that really make sense for practitioners."
That includes writing reflections, self-assessments, or activities such as looking at an art piece and providing a short analysis of what it means in relation to the course content. 
"So it's really creative and quite fitting for people that are maybe even senior in their careers at this point in time," Letendre explains. "We have a number of students who already have Master's degrees and PhDs. So they don't need to be writing papers anymore."
The university has created digital badges for all of these micro-courses so that when participants finish, they can share their achievements on sites like LinkedIn.
In her role, Letendre corresponds with a lot of students and says the primary audience for the online courses right now is not Indigenous.
"There are Indigenous registrants for sure, but the majority would be the settler society. The average age is 45 and what I'm seeing overwhelmingly is people saying, 'I thought that I knew about Indigenous histories and contemporary issues, but these courses have shown me that there's way more to it than I thought.' And they realize that our Canadian education system that we were brought up in, for people who are now in their 40s and 50s, they're realizing that they need to upskill in these areas."
There is a fee for each of the micro-courses and more information can be found by clicking on the links above.
Local Journalism Initiative Reporters are supported by a financial contribution made by the Government of Canada.