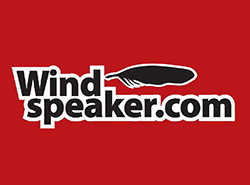 By David P. Ball - Windspeaker
Canada's national police force insists it is taking seriously allegations of widespread police misconduct and abuse against Native women, including several rapes, death threats and violence, brought forward by the U.S.-based Human Rights Watch (HRW).
In its Feb. 13 report entitled "Those Who Take Us Away," the group documented dozens of allegations from more than 50 interviews in 10 northern B.C. communities.
"The stories shared in this report are heart-wrenching and absolutely appalling, particularly given this is only a small sample of the conditions and experiences of Indigenous women, girls and families across our territories," said AFN National Chief Shawn Atleo in a statement. "I commend the courage of all those who've shared their stories, and continue to urge others aware of violence or misconduct to speak up.
"We cannot accept violence against or among our peoples. We owe it to the families who've lost loved ones, and to our children and future generations to achieve safe and secure communities for our kids to learn, grow and thrive."
Meghan Rhoad, a researcher for the report, told Windspeaker she was "deeply troubled" by the allegations, not to mention the significant "level of fear" witnessed amongst complainants that police would retaliate if they stepped forward.
"In too many of the cases we heard described, there was impunity for the violence committed against them," said Rhoad.
"I would like to see… the government and police look seriously at what they can do right now to set a new path, in terms of their relationship to Indigenous women and girls."
RCMP Chief Supt. Janice Armstrong released a statement soon after the report's release, promising the force would examine the accusations carefully but only if alleged victims' identities were released or filed formal complaints.
"The RCMP takes the allegations enclosed in the Human Rights Watch Report very seriously," she said. "The unimaginable loss and pain felt by families and loved ones of missing and murdered persons is also felt across our communities. The RCMP looks forward to working with our government and non-government partners, as well the communities we serve to provide Canadians with the professional and accountable police service they expect and deserve."
Without named victims, Armstrong cautioned, little could be done. But with the Native Women's Association of Canada (NWAC) continuing to push with other groups for a national public inquiry into more than 600 missing and murdered Aboriginal women across the country, the group dismissed RCMP demands for victims to go public–and police comments questioning NWAC's missing women numbers themselves–as a form of intimidation.
"It appears now that the RCMP has chosen aggressive bullying tactics to re-direct public attention away from its own internal issues," said Michele Audette, president of the NWAC in a statement. "This is another justification for NWAC's call for a long-overdue national public inquiry that will, once and for all, look at the issue of missing and murdered Aboriginal women and girls, including the attitude of the police forces that should be there to protect them and not discredit the organizations that are trying to shed light on this matter."
Read more:http://www.ammsa.com/publications/windspeaker/rcmp-slammed-report-rapes-violence-bc